Sightseeing
About Omiya City
Omiya City, where the WCE2017 is taking place at Sonic City, is one of the core cities in Saitama Prefecture in the Kanto Region. Omiya is located in the northeastern part of Saitama and only about 25 kilometers from central Tokyo. Since it only takes about 30 minutes by train, many people commute daily for work in Tokyo.
One of the most well-known and popular spots in Omiya is the Omiya Bonsai Village. The bonsai industry flourished in Omiya, particularly during the twentieth century, and Omiya Bonsai Village is a mecca for bonsai enthusiasts who come from around Japan and overseas. In addition to the village, the Omiya Bonsai Art Museum is a popular attraction. Here visitors can learn about the various aspects of bonsai, including appreciation of this unique art form.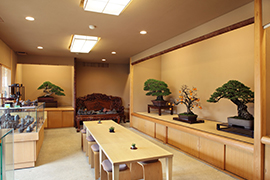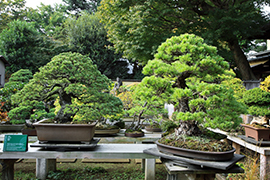 Other attractions in the region include Hikawa Shrine and the Railway Museum.
The Shrine, which is one of the most popular shrines in the Kanto Region, is a Shinto shrine has more than 2000 years of history and the name of town "Omiya", meaning a "large shrine" in Japanese is derived from this shrine. It is surrounded by a large park with many cherry trees, a zoo and a museum.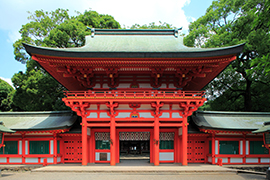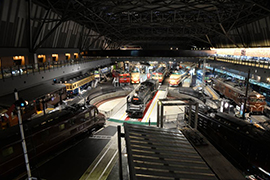 The Railway Museum, opened in 2007 by JR East, is of interest to adults and children, and has many features such as history of railway in Japan, exhibits of previously used train cars, train operation using interesting simulators, and explanation of railway technology as it developed over the years. The museum has a number of restaurants and shops selling railway souvenirs and train lunchbox (obento).

Pagetop